Current Tour: North Central Maryland Region, out of Bel Air, MD.

On Cellphone ? Click the three lines above to view our Schedule / Song List / Media / Band Bios / Videos / etc.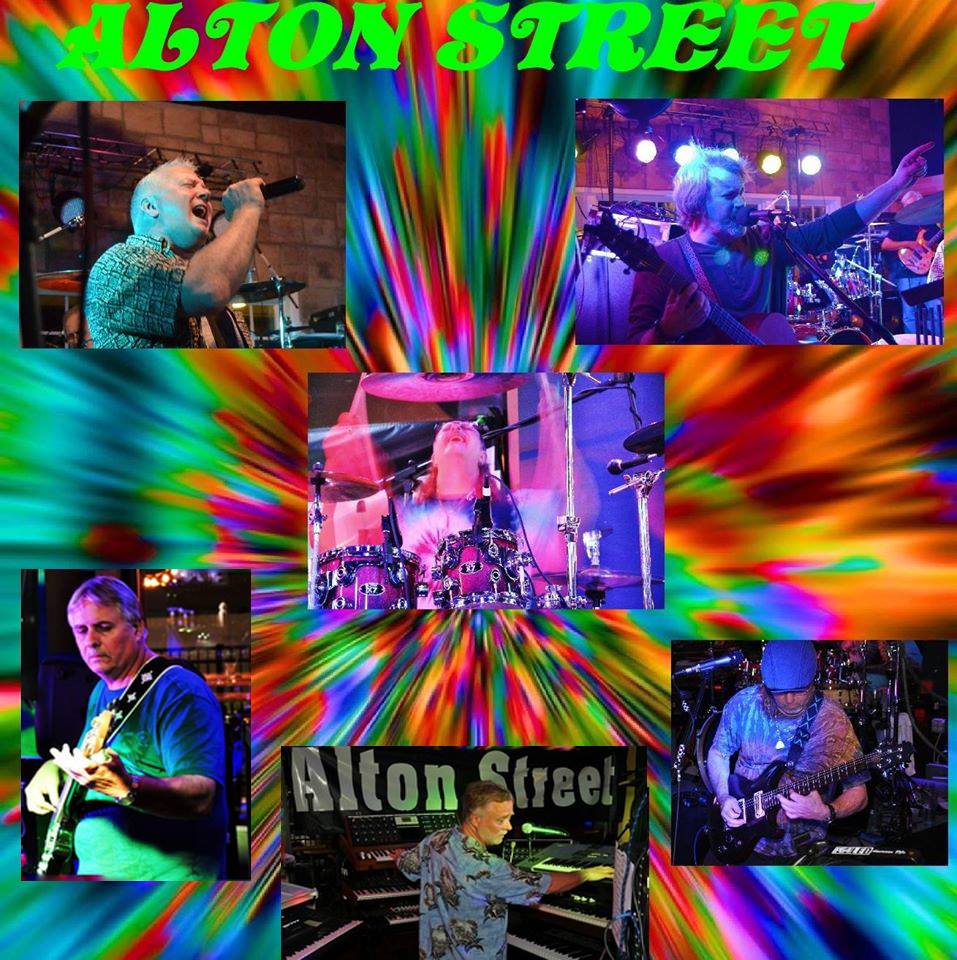 ---
SEE WHAT CLASSIC ROCK IS MEANT TO BE!

The essence of Classic Rock and Roll lies in the live performance. Alton Street breathes this essence into each and every song they play.

The dynamic foundation of brothers David Beatty on drums and Jeff Beatty on bass guitar, build explosive combinations with David Bartlett on lead guitar; Andy McIntyre with his jazz flavorings on keyboards and Mark Boyle on rhythm guitar/harmonica/percussion. Soaring vocal leads and harmonies of Don Teesdale, Mark Boyle and David Beatty unite to bring the songs of the 60's, 70's and 80's to life right before your eyes and ears.

Each of the players in Alton Street have either played on stage with, or have been associated with numerous national recording acts. This high level of professionalism makes Alton Street stand out amongst the numerous bands that play Classic Rock.

We just don't play it, we live it every day.